14 бесплатных программ для обновления драйверов для Windows
Snappy Driver Installer — еще один бесплатный инструмент для обновления драйверов, который немного напоминает DriverPack Solution, перечисленные выше.
Вы можете загрузить сразу несколько драйверов для разных устройств. После их загрузки программа дает вам немедленный доступ для установки обновлений … с использованием или без подключения к Интернету.
Snappy Driver Installer очень прост в использовании и даже не требуется устанавливать. Это означает, что вы можете использовать что-то вроде внешнего жесткого диска для транспортировки и установки загруженных драйверов на любой другой компьютер.
Программа на русском языке.
Snapper Driver Installer также имеет нулевую рекламу, не ограничивает скорость загрузки и может устанавливать столько драйверов, сколько вам нужно, без каких-либо ограничений.
Эта программа работает как с 32-разрядной, так и с 64-разрядной версиями Windows 10, Windows 8, Windows 7 , Windows Vista и Windows XP.
DriverHub действительно прост в использовании, потому что он загружает и устанавливает драйверы для вас и имеет целую часть программы, предназначенной для восстановления, если что-то пойдет не так.
Сама программа имеет чистый интерфейс с несколькими кнопками меню. В настройках есть несколько вариантов изменения папки загрузки и отключения проверки обновлений программы.
Вы можете держать вещи простыми и устанавливать все, что рекомендует DriverHub, или вы можете перейти в  расширенный режим,  чтобы выбрать, какие драйверы нужно получить, увидеть номера версий и установить альтернативные драйверы (то есть новый драйвер, но не текущую версию).
Раздел «  Полезные программы  » DriverHub не связан с драйвером, но включает некоторые полезные ссылки на утилиты Windows, такие как «Управление дисками», « Диспетчер задач» , настройки источника питания, настройки отображения и т. Д.
Программа на русском языке.
Цена: Бесплатная
DriverHub
Примечание:  вас могут попросить установить другую программу во время настройки, например, в веб-браузере или что-то еще. Вы можете снять этот флажок, если хотите только DriverHub без дополнительного программного обеспечения.
На веб-сайте DriverHub говорится, что он будет работать в Windows 10, Windows 8 и Windows 7.
DriversCloud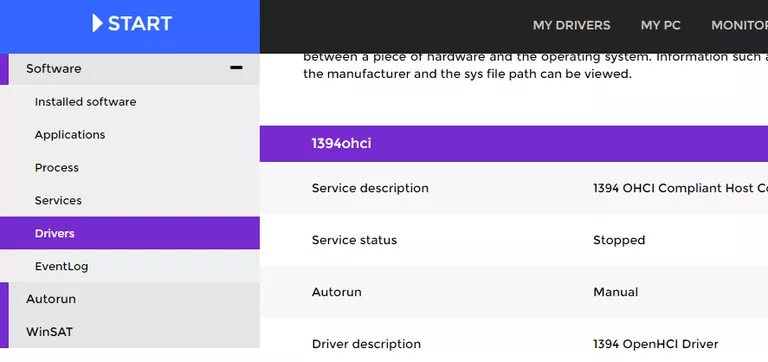 DriversCloud (ранее называемый Ma-Config ) — это бесплатный веб-сервис, который содержит подробную информацию о вашем оборудовании и программном обеспечении, включая устаревшие драйверы.
Это работает, загружая программу, которая позволяет веб-браузеру собирать информацию с вашего компьютера.
На веб-сайте вы можете найти такие категории, как  анализ BSOD, My Drivers, Autorun, Network Configuration и другие области, которые вы можете просматривать.
Программа на русском языке.
Цена: Бесплатно
DriversCloud
Когда вам нужно обновить драйвер, вы можете увидеть полную информацию о том, какие данные нового драйвера соответствуют установленному драйверу. Вы можете увидеть номер версии, производителя, имя и дату файла INF и идентификатор оборудования.
Пользователи Windows 10, 8, 7, Vista, XP и Windows 2000 могут установить DriversCloud.
Программа на английском языке.
Цена: Бесплатно
Double Driver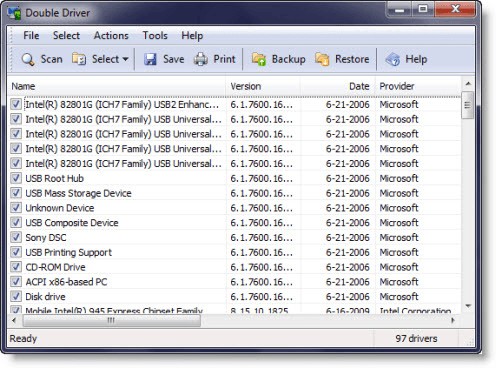 Double Driver — бесплатная программа для резервного копирования драйверов Windows. Некоторые драйверы нелегко доступны в Интернете, и бывают случаи, когда у нас нет компакт-диска с драйверами и вы хотите создать резервную копию какого-либо важного установленного драйвера, вот почему вам помогает Double Driver. Это очень простой и полезный инструмент, который не только позволяет вам проверить подробную информацию о драйверах, установленных на вашем ПК, но также поможет вам легко создавать резервные копии, восстанавливать и сохранять выбранные драйверы.
Утилита обновления драйверов Intel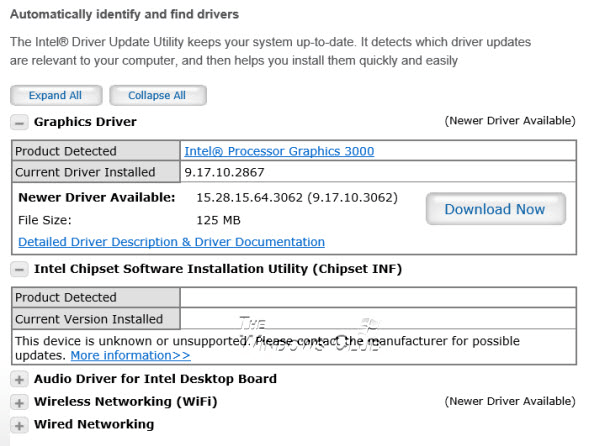 Утилита обновления драйверов Intel от Intel автоматически идентифицирует, находит и устанавливает обновленные драйверы для вашей компьютерной системы и обновляет вашу систему. Программное обеспечение тщательно проверяет системы, предлагает необходимые обновления драйверов на вашем ПК и загружает их только после получения вашего разрешения. Он не собирает никакой личной информации и может быть установлен очень легко. Простой и удобный интерфейс делает целесообразным добавить в список бесплатного программного обеспечения для обновления драйверов для компьютеров Windows.
AMD Driver Autodetect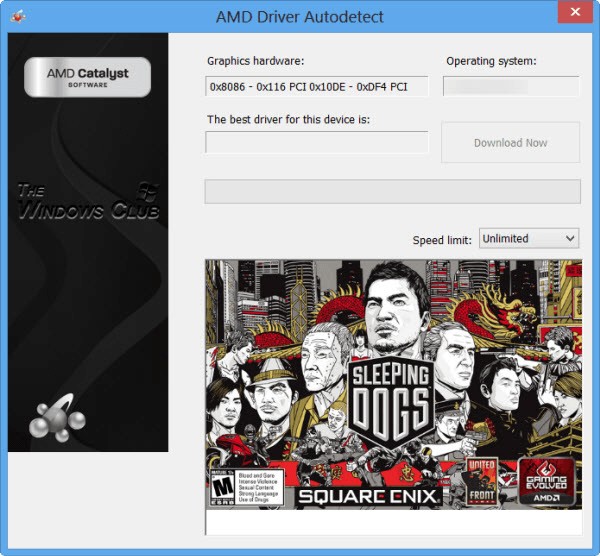 Драйвер AMD Autodetect сканирует всю операционную систему, а также графическую карту вашего компьютера Windows и видит, доступно ли какое-либо обновление. Программное обеспечение также позволяет загружать официальное обновление всего одним щелчком мыши. Легкая установка и средство автоматического обнаружения являются основными функциями инструмента AMD Driver Autodetect.
comhub.ru
Лицензионное соглашение | DriverPack Solution
Last updated on October 6, 2015
Symantec Certified
The DriverPack Software is certified as a Program of Symantec Trust Network by Symantec signifying that the DriverPack LLC has been tested by Symantec for compliance with Symantec Trust Network program requirements. If you have questions or complaints regarding the DriverPack Solution Platform, please contact us at DriverPack at 48-50 Lyusinovskaya street Moscow or by email at [email protected]. If you are not satisfied with our response you can contact Symantec.
DriverPack Software is subject to GNU GPL v2 as the end-user license (user agreement).
BY USING THE DRIVERPACK SOLUTION PLATFORM, YOU ACKNOWLEDGE THAT YOU HAVE READ THESE TERMS OF USE AND THAT YOU AGREE TO BE BOUND BY THEIR TERMS OF USE.
IF YOU DO NOT AGREE TO THESE TERMS OF USE DO NOT USE THE DRIVERPACK SOLUTION PLATFORM OR ANY PART THEREOF IN ANY MANNER WHATSOEVER.
We reserve the right to amend, discontinue, limit, disable, terminate or cancel any feature of the DriverPack Solution Platform.
You may not use the DriverPack Solution Platform if you are under 13 years of age or if you are not the owner or approved administrator of the computer on which you activated the DriverPack Solution Platform.
As a condition precedent to the use of the DriverPack Solution Platform and services as provided herein, you also agree to be bound by the Privacy Policy.
TERMS AND DEFINITIONS. These terms of use («Terms of Use«) set forth the basis on which you (either an individual or an entity; «Client» or "You" or "Your" or "User") are permitted to use our proprietary DriverPack Solution Platform provided to you by DriverPack LLC. («us» or "our" or "ourselves" or "we" or "Company"). "Party", "Parties", or "Us", refers to both the Client and ourselves, or either the Client or ourselves. These Terms of Use shall govern any and all kind of use and features offered via the DriverPack Solution Platform as may become available from time to time. Please read these Terms of Use carefully before using the DriverPack Solution Platform.
DRIVERPACK SOFWARE is any software that is developed by DriverPack LLC.
DRIVERPACK SOLUTION PLATFORM consists of this Website (or "Site"), services of DriverPack Solution team and any DriverPack Software that you can download from the Site directly or through official torrent sources excluding 3rd party software.
During your installation of software provided by us or a Vendor (independent software vendors — «Vendors» and «Vendor Software»), we may offer you to install additional software products and/or mobile applications, developed or published by other Vendors. In addition, we may offer you to change your home page or your default search provider. You may decline any of our offers or decide to cancel the installation.
Please note that only offers which received your advance permission and consent (through opt-in or opt-out mechanism, as determined solely by us) shall be installed on your computer («Approved Offers»). For the avoidance of doubt, These Terms of Use govern solely your relationship with us, and not with any Vendors. Accordingly, These Terms of Use govern solely your use of the DriverPack Solution Platform, and not your use of any Vendor Software or any of the Approved Offers.
For information regarding the Vendors or the Approved Offers and your contractual rights and obligations with respect to any transaction with the Vendors or your use of the Approved Offers, please refer to the applicable terms of service or license agreements governing such transaction or use. Before using the Vendor Software or the Approved Offers, we recommend that you read and understand the applicable terms of use of such software or services and privacy policies and ensure that you agree to their terms. You acknowledge that we are not responsible for the Vendor Software or the Approved Offers or for the content or privacy practices of the Vendors, and that These Terms of Use do not apply to any Vendor Software or Approved Offers or to other third party products and services. You knowingly and voluntarily assume all risks of using the Vendor Software or the Approved Offers. You agree that we shall have no liability whatsoever with respect to the Vendor Software or the Approved Offers and your usage of them
Your use of Software (Approved Offers) is subject to all agreements such as a license agreement or user agreement that accompanies or is included with the Software. In the event that Software is provided on or through the Site and is not licensed for your use through License Terms specific to the Software, you may use the Software subject to the following:
The Software may be used solely for personal, informational, noncommercial purposes;
The Software may not be redistributed.
Please note that after initiating the installation process, you may not stop DriverPack Solution Platform's operation, except with the designated 'cancel' button. Please note that some software may have already been installed or be in the process of being installed when you stop the installation process at certain stages of the installation. Installation processes already started or completed cannot be reversed by the DriverPack Solution Platform and you will need to reverse the installation process through your operating system.
Use of Materials. You may download, save, display on your computer, view, listen to, play and print Materials that DriverPack Solution publishes or broadcasts on the website or makes available for download through the website subject to the following conditions:
The Materials may be used solely for your personal, informational, internal, noncommercial purposes;
The Materials may not be modified or altered in any way;
You may not remove any copyright or other proprietary notices contained in the documents and information;
The rights specified above to view, download and print the Materials available on this Site are not applicable to the design or layout of this Site.
Links. DriverPack Solution has not reviewed any or all third party websites that may be linked to this website and is not responsible for any of the third party websites that are linked to this website. Your linking of any third party websites to this website is at your own risk. By linking to a third party website or permitting a third party's website to link to this website, DriverPack Solution does not endorse the website operator or the content of the linked website.
RESTRICTIONS ON USE. You may not: (i) copy, reverse engineer, decompile, disassemble the DriverPack Solution Platform; (ii) except as permitted herein, share or permit other individuals or entities to use the DriverPack Solution Platform, rent, lease or transfer the DriverPack Solution Platform or rights to use it; (iii) delete or modify any attributions, legal notices or other proprietary designations or labels on the DriverPack Solution Platform, or on any third-party software/material contained therein; (iv) use the DriverPack Solution Platform by itself or in conjunction with any other products to infringe upon any third party's rights, including without limitation third party's intellectual property rights, to invade users' privacy in any way, or to track, store, transmit or record personal information about any other user of the DriverPack Solution Platform; (v) use the DriverPack Solution Platform to install the Vendor Software or the Approved Offers in the background or remotely; or (vi) damage, interfere, disrupt or harm the Company, the DriverPack Solution Platform, or any of the Vendors in any way. Any such forbidden uses shall immediately and automatically terminate your right to use the DriverPack Solution Platform, without derogating from any other remedies available to the Company at law or in equity.
ADVERTISEMENTS. You understand and agree that your use of the DriverPack Solution Platform is supported by advertising. Therefore, during your use of the DriverPack Solution Platform you will be presented with third party advertisements. The Company has no control and takes no responsibility for the content of these advertisements and the sites or applications to which they may direct. Because we have no control over such sites and applications, you acknowledge and agree that the Company is not responsible for the availability of such external sites or applications, and does not endorse and is not responsible or liable for any content, advertising, products or other materials on or available from such sites or applications. The products and services available through the third party advertisements are each subject to their respective terms of use or agreements and you are cautioned and you are cautioned to carefully read the terms of use of any external sites or applications offered by such third parties.
CHANGES TO YOUR COMPUTER. You hereby grant us permission to install the Vendor Software and the Approved Offers, including collateral software required to execute such software, as determined by the relevant Vendor. You acknowledge that software installation processes often require registry changes, as determined by the relevant software developer as well as access to the Internet, which shall be made at your sole expense. If you cancel the installation process, a shortcut might be added to your computer's desktop (unless you choose otherwise) to enable you to restart the install process should you wish to do so. This shortcut, and its associated file, can be safely deleted from your temp directory. The installer for the Vendor Software will be saved to your "downloads" folder or any other designated folder to allow you to install the Vendor Software immediately, or at a later time. Any Approved Offers will be installed immediately with no further interaction required.
Upon completion of the installation process an online landing page (such as a «Thank You Page») may be displayed via your default web browser.
Payment. The Company might charge for services, links providing, DriverPack Software, the use of any parts of the DriverPack Solution Platform by premium based model or subscription model or other way with notifying you. Cash or Personal Cheque with Bankers Card, all major Credit/Debit Cards, Bankers Draft or BACS Transfer are all acceptable methods of payment. All material goods remain the property of the Company until paid for in full.
REFUND. DriverPack Solution Platform stands behind its products and offers a limited 30 day warranty on all software purchases. Our 30 day guarantee commences from the date of product shipment, whether hard copy or digital. No refund will be granted after this 30 day period has elapsed.
No refunds shall be offered, where a Service is deemed to have begun and is, for all intents and purposes, underway. Any monies that have been paid to us which constitute payment in respect of the provision of unused Services, shall be refunded.
Please note that a customer will be granted one money back. No repeat money backs are allowed as a safeguard against fraudulent practices. DriverPack Solution Platform reserves the right to disapprove your request in case you violated our End-User License Agreement or Terms of Use.
PRIVACY POLICY. You acknowledge and agree that by your access and use of the DriverPack Solution Platform, we may collect or retain non-personally identifiable information. We shall treat such information in accordance with the Privacy Policy located on this page below, the provisions of which are adopted herein by reference, so when we refer to the Terms of Use we also refer to the Privacy Policy. Furthermore, following the completion of the DriverPack Software installation, a component shall remain on your computer and will allow us to monitor your and your devices need and requires and analyze your use of the Vendor Software and Approved Offers as well as your user preferences, mainly for security purposes.
UPDATES/UPGRADES. Some updates/upgrades may be optional and some may be mandatory in order to operate the DriverPack Solution Platform, maintain software compatibility, provide security updates or bug fixes or offer new features, functionality or versions. For clarification purposes, any upgrades that impact privacy of users or result in changes to this Terms of Use will require your acceptance or a new download of the DriverPack Solution Platform otherwise the update and upgrade shall be done automatically.
CHANGES TO DRIVERPACK SOLUTION PLATFORM OR TERMS OF USE. We may change, modify, suspend, or discontinue any aspect of the DriverPack Solution Platform or related services at any time. We may also impose limits on certain features or restrict your access to parts or all of the DriverPack Solution Platform without notice or liability. Company reserves the right, at its sole and absolute discretion, to change, modify, add to or delete any of the terms of use of these Terms of Use at any time, including without limitation the availability of any feature of the DriverPack Solution Platform. Material changes will be disclosed to you through a patch process, by email, or through website posting. Your continued use of the DriverPack Solution Platform, following any revision of the DriverPack Solution Platform or these Terms of Use, constitutes your complete and irrevocable acceptance of any and all such changes.
TITLE AND OWNERSHIP. You acknowledge and agree that the DriverPack Solution Platform, including any revisions, corrections, modifications, enhancements or upgrades thereto, accompanying materials, and any copies you are permitted to make under these Terms of Use are owned by the Company or its licensors, and are protected under copyright laws and treaties. You further acknowledge and agree that all right, title, and interest in and to the DriverPack Solution Platform, including associated intellectual property rights (including, without limitation, any patents (registered or pending), copyrights, trade secrets, designs or trademarks), evidenced by or embodied in or attached or connected or related to the DriverPack Solution Platform, are and shall remain owned solely by the Company or its licensors. These Terms of Use do not convey to you any interest in or to the DriverPack Solution Platform, but only a limited, revocable right of use in accordance with the terms of these Terms of Use. Nothing in these Terms of Use constitutes a waiver of our intellectual property rights under any law.
The DriverPack Solution Platform logo and trademarks are trademarks of the Company and no right, license, or interest in any such trademarks is granted hereunder.
Please note that we do not grant you any rights in the Vendor Software or the Approved Offers and to the extent any rights are granted to you, they will be set out in the applicable terms of service or license agreements governing such Vendor Software or Approved Offers.
WARRANTY DISCLAIMER. THE DRIVERPACK SOLUTION PLATFORM IS PROVIDED «AS IS», WITHOUT WARRANTY OF ANY KIND. TO THE MAXIMUM EXTENT PERMITTED BY APPLICABLE LAW, THE COMPANY DISCLAIMS ALL WARRANTIES, INCLUDING, WITHOUT LIMITATION, ANY IMPLIED WARRANTIES OF MERCHANTABILITY, FITNESS FOR A PARTICULAR PURPOSE, AND NONINFRINGEMENT. THE ENTIRE RISK ARISING OUT OF THE USE OR PERFORMANCE OF THE DRIVERPACK SOLUTION PLATFORM REMAINS WITH YOU. THE COMPANY FURTHER DOES NOT REPRESENT OR WARRANT THAT THE DRIVERPACK SOLUTION PLATFORM WILL ALWAYS BE AVAILABLE, ACCESSIBLE, FUNCTIONAL, UNINTERRUPTED, TIMELY, SECURE, ACCURATE, COMPLETE AND ERROR-FREE, NOR DOES THE COMPANY WARRANT ANY CONNECTION TO OR TRANSMISSION FROM THE INTERNET.
EXCLUSION OF CONSEQUENTIAL DAMAGES. UNDER NO CIRCUMSTANCES AND UNDER NO LEGAL THEORY (TORT, CONTRACT, OR OTHERWISE), SHALL THE COMAPNY OR ITS LICENSORS BE LIABLE TO YOU OR ANY OTHER PERSON FOR ANY INDIRECT, SPECIAL, INCIDENTAL, OR CONSEQUENTIAL DAMAGES OF ANY TYPE INCLUDING, WITHOUT LIMITATION, DAMAGES FOR LOSS OF GOODWILL, BUSINESS INTERRUPTION, COMPUTER FAILURE OR MALFUNCTION, LOSS OF BUSINESS PROFITS, LOSS OF DATA OR BUSINESS INFORMATION, OR ANY AND ALL OTHER COMMERCIAL DAMAGES OR LOSSES. Some jurisdictions do not allow the exclusion or limitation of incidental or consequential damages, so this limitation and exclusion may not apply to you.
LIMITATION OF LIABILITY. YOU ACKNOWLEDGE AND AGREE THAT IN NO EVENT SHALL THE COMPANY HAVE ANY LIABILITY WHATSOEVER, WHETHER IN CONTRACT, TORT OR ANY OTHER THEORY OF LIABILITY, AND WHETHER OR NOT THE POSSIBILITY OF SUCH DAMAGES OR LOSSES HAS BEEN NOTIFIED TO THE COMPANY, IN CONNECTION WITH OR ARISING FROM YOUR USE OF THE DRIVERPACK SOLUTION PLATFORM. YOUR ONLY RIGHT OR REMEDY WITH RESPECT TO ANY DISSATISFACTION WITH SUCH DRIVERPACK SOLUTION PLATFORM IS TO IMMEDIATELY DEINSTALL OR CEASE USE OF THE DRIVERPACK SOLUTION PLATFORM.
THE COMPANY'S TOTAL LIABILITY TO YOU UNDER OR IN CONNECTION WITH THESE  TERMS OF USE SHALL NOT EXCEED THE AMOUNT PAID BY YOU.
To the fullest extent permitted by law, DriverPack, LLC: 
— excludes all representations and warranties relating to this website and its contents or which is or may be provided by any affiliates or any other third party, including in relation to any inaccuracies or omissions in this website and/or the Company's literature; 
— excludes all liability for damages arising out of or in connection with your use of this website. This includes, without limitation, direct loss, loss of business or profits (whether or not the loss of such profits was foreseeable, arose in the normal course of things or you have advised this Company of the possibility of such potential loss), damage caused to your computer, computer software, systems and programs and the data thereon or any other direct or indirect, consequential and incidental damages.
INDEMNIFICATION. You agree to fully indemnify, defend and hold the Company, its affiliates and licensors and their respective companies, and their respective officers, directors and employees harmless immediately on demand from and against all claims, demands, liabilities, damages, losses, costs and expenses, including legal fees and any other charges whatsoever, howsoever caused, that may arise as a result of: (a) any breach of these Terms of Use by you; (b) any violation by you of any law or the rights of any third party; or (c) any use by you of the DriverPack Solution Platfrom or use by any other person accessing the DriverPack Solution Platfrom using your user identification, whether or not with your authorization.
No Unlawful or Prohibited Use. You agree not to use the website or Content provided on or through the website for any purpose that is unlawful or prohibited by these Terms of Use, or the rules, guidelines or terms of use posted for a specific area of the website or Content provided on or through the website.
MISCELLANEOUS. THE COMPANY'S ACCEPTANCE OF YOUR USE OF THE DRIVERPACK SOLUTION PLATFORM, IS EXPRESSLY MADE CONDITIONAL ON YOUR ASSENT TO THE TERMS SET FORTH HEREIN. If any provision of these Terms of Use is held to be unenforceable, such provision shall be reformed only to the extent necessary to make it enforceable and such decision shall not affect the enforceability of such provision under other circumstances, or of the remaining provisions hereof under all circumstances. Except for disputes relating to the Company's intellectual property (such as any patents (registered or pending), copyrights, trade secrets, designs or trademarks) («Excluded Disputes»), you agree that all disputes between you and the Company (whether or not such dispute involves a third party) with regard to your relationship with the Company, including without limitation disputes related to these Terms of Use, and/or rights of privacy and/or publicity, will be resolved by binding, individual arbitration under the American Arbitration Association's rules for arbitration of consumer-related disputes and you and the Company hereby expressly waive trial by jury. You may bring claims only on your own behalf. Neither you nor the Company will participate in a class action or class-wide arbitration for any claims covered by this agreement. You also agree not to participate in claims brought in a private attorney general or representative capacity, or consolidated claims involving another person's claim, if the Company is a party to the proceeding. This dispute resolution provision will be governed by the Federal Arbitration Act. Judgment on the award rendered by the arbitrator may be entered in any court having competent jurisdiction. Notwithstanding any other provision under applicable law, the arbitrator will not have authority to award damages, remedies or awards that conflict with these Terms of Use.
You must include your name and residence address, and a clear statement that you want to opt out of this arbitration agreement. If the prohibition against class actions and other claims brought on behalf of third parties contained above is found to be unenforceable, then all of the preceding language in this Arbitration section will be null and void. This arbitration agreement will survive the termination of your relationship with the Company.
These Terms of Use are governed by and construed in accordance with the laws of the State of New York, without giving effect to any principles of conflicts of law AND WILL SPECIFICALLY NOT BE GOVERNED BY THE UNITED NATIONS CONVENTIONS ON CONTRACTS FOR THE INTERNATIONAL SALE OF GOODS, IF OTHERWISE APPLICABLE. For any action at law or in equity relating to the arbitration provision of these Terms of Use, the Excluded Disputes, or if you opt out of the agreement to arbitrate, you agree to resolve any dispute you have with the Company exclusively in a state or federal court located in New York County, New York, and to submit to the personal jurisdiction of the courts located in New York County for the purpose of litigating all such disputes. Any cause of action you might have relating to the DriverPack Solution Platform is limited in time to one (1) year from the arising incident, and will be permanently barred afterwards. Failure of the Company to enforce any rights or to take action against you in the event of any breach hereunder shall not be deemed a waiver of such rights or of subsequent actions in the event of future breaches.
Termination of Agreements. Both the Client and ourselves have the right to terminate any Services Agreement for any reason, including the ending of services that are already underway. 
Cancellation Policy. Minimum 24 hours notice of cancellation required. Notification for instance, in person, via email, mobile phone 'text message' and/or fax, or any other means will be accepted subject to confirmation in writing. We reserve the right to levy a charge to cover any subsequent administrative expenses. 
Severed Provisions and Entire Agreement. If any provision of these terms of use is unenforceable, that provision shall be deemed severed from this agreement and shall not affect the validity and enforceability of the remaining provisions.
This is the entire agreement between the parties relating to the subject matter. DriverPack Solution may modify these terms of use at any time and without notice.
CONTACT US. If you have any questions (or comments) concerning these Terms of Use, you are most welcomed to send the Company an e-mail at: [email protected] and we will make an effort to reply within a reasonable timeframe.
I HAVE READ AND UNDERSTOOD THESE TERMS OF USE AND AGREE TO BE BOUND BY ALL OF ITS TERMS.
drp.su
как подобрать и установить автоматически
Сразу же после установки windows, больше чем наверняка Вы столкнётесь с проблемой настройки компьютера под себя, установкой драйверов и программ. Как настроить компьютер под себя лучше всего знаете Вы, так же Вы сами разберётесь какие программы вам необходимы, но с оборудованием и его драйверами всё намного сложнее.
Эта запись в моем блоге поможет вам рас и навсегда решить эту проблему. Сегодня я вас научу как автоматически установить все необходимые драйвера онлайн. Согласитесь, круто же, нажали кнопку, пошли пить кофе, а когда вернулись, компьютер настроен. Давайте приступим!
Программы, которые подбирают драйвера онлайн
В этой статье рассмотрим пример всего на 3 сайтах/программах, но этого вполне достаточно. Они больше чем наверняка помогут подобрать драйвер для каждого устройства, а если это не получиться, что маловероятно, ниже, я расскажу, как подобрать драйвер для любого устройства вручную.
Driver pack solutions online
Драйвер пак онлайн – это моя самая любимая утилита, поэтому я решил начать с неё, и рекомендую вам использовать этот менеджер. Пользоваться её довольно просто, я бы даже сказал «для чайников». На всякий случай, давайте посмотрим пошаговую инструкцию:
Перейдите на официальный сайт «Драйвер пак» — https://drp.su/ru и нажмите на большую зелёную кнопку «Установить все необходимые драйверы».
Установите программу, которая загрузилась.
Выберите установку: автоматически или режим эксперта.
Обратите внимание, если Вы нажмёте кнопку «Настроить этот компьютер автоматически», тогда вместе с драйверами вам установят кучу браузеров и антивирус. Если вас это устраивает, тогда нажимайте, если нет, обратите внимание в низ экрана, там есть кнопка «режим эксперта».
После того, как Вы перейдёте в режим эксперта, у вас появиться возможность снять галки возле нежелательного софта. Вот и всё, больше там нет ничего особенного.
Сразу же после завершения установки перезагрузите компьютер и у вас всё будет работать (звук, графика, WI-FI, bluetooth, тачпад и всё остальное).
Driver booster
Знаком я с ним не так давно, и пользовался всего один раз, по той причине, что драйвер пак временно не работал. Всё подобрало, всё установило кроме звуковых драйверов. У меня китайская звуковая плата непонятного происхождения и пришлось искать вручную. Тем не менее драйвер бустер практически справился с поставленной задачей, и давайте посмотрим, как им пользоваться:
Скачайте менеджер драйверов с официального сайта — https://ru.iobit.com/driver-booster/
Установите скачанную программу. Внимание, во время установки вам дополнительно навяжут ещё одну программу, от которой можно отказаться:
Сразу же после установки у вас появиться кнопка «Проверить».
Дождитесь пока программа подберёт драйвера и нажмите «Обновить».
Осталось немного подождать, после чего вы увидите уведомление «Все драйвера обновлены».
Перезагрузите компьютер и наслаждайтесь комфортной работой.
DriverHub от Driver.ru
Если Вы хотите узнать мое мнение, тогда это очень крутая программа. Она подобрала даже те драйвера, которые не смогли подобрать вышеперечисленные утилиты. Приложение работает по следующему принципу: Вы устанавливаете маленькую программку, а она подбирает драйвера онлайн с всем нам известного сайта driver.ru. Давайте рассмотрим, как ею пользоваться:
Откройте официальный сайт — https://driverhub.driver.ru/ и нажмите «Скачать».
Установите DriverHub. Внимание, во время установки так же возможна установка дополнительного ПО, будьте внимательны кликая «далее».
Нажмите кнопку «Найти сейчас», дождитесь завершения поиска и нажмите установить.
Финиш. Можете перезагрузить компьютер и пользоваться им без багов.
Сборки драйверов (офлайн).
Выше мы с вами рассмотрели и научились как устанавливать драйвера онлайн, но не у всех и не всегда есть такая возможность. Бывает нужно настроить компьютер без интернета, а бывает нет интернета из-за этих самых драйверов, поэтому давайте рассмотрим решение проблемы офлайн (без интернета) и посмотрим, где можно скачать готовую сборку драйверов.
Сетевые драйвера (для интернета).
У меня всегда есть на флешке эта сборка. Подходит для всех плат, после чего на компьютере появляется интернет и всё остальное уже устанавливаю онлайн. Как по мне, это лучшее решение, т.к. сборка весит чуть больше 400 МБ. Удобно! Убедитесь сами:
Скачать сетевые драйвера — http://download.drp.su/builds/DriverPack_17.7.73_LAN.exe
Сборка от «драйвер пак».
Это очень и ещё раз очень классная сборка. Несмотря на то, что она объемная (16 ГБ.), она как рас помещается на USB накопитель, и сразу же после установки системы Вы можете спокойно установить и настроить всё оборудование в пару кликов.
Скачать сборку драйверов торрентом — http://download.drp.su/DriverPack-Offline.torrent
Как подобрать драйвера вручную
Бывают такие устройства, что что компьютер и программы не могут их определить и это жуть как бесит. В большинстве случаев ПК не может обнаружить аудио и видео карту, а Вы сидите без звука с непонятным расширением. Знакомо?
Сегодня я вас научу как подобрать драйвер, если компьютер и все вышеперечисленные программы не могут определить устройство. Пудем использовать 2 способа: примитивный и продвинутый, с которыми справиться даже новичок.
Смотрим название на устройстве.
Допустим ваш ПК не может обнаружить видеоадаптер, чтоб определить его модель и найти для него драйвер, сделайте следующее:
Откройте крышку системного блока и посмотрите на видеокарте модель (наклейка, надпись и т.д.)
Где HD6850 это её модель и по этому названию нужно искать драйвера. В вашем случае может быть немного по-другому, но суть та же.
Теперь, когда нам известна модель видеокарты, откройте — https://driver.ru/Search/ и введите модель в поиск. В результате поиска выберите драйвера для вашей версии ОС, скачайте и установите.
Определяем модель по ID.
Кому-то больше повезло, а кому-то меньше и надписи на устройстве нет. Мне это как никому знакомо, и хочу вас предупредить – в поиске по ID ничего сложного нет. Для этого:
Нажмите: меню пуск, панель управления, система, (в левом меню) «Диспетчер устройств».
К примеру, у вас нет драйверов на видеокарту, где «видеоадаптеры» будет гореть восклицательный знак, нажмите на него.
Вызовите меню правой кнопкой мыши и нажмите «свойства», после чего перейдите на вкладку «сведения».
Теперь в выпадающем меню выберите «ИД оборудования» и у вас появиться строка типа этой — PCI\VEN_10DE&DEV_03D0&SUBSYS_82341043&REV_A2. Скопируйте её правой кнопкой мыши.
Откройте — https://driver.ru/Search/ и найдите необходимый вам драйвер.
Скачайте, установите и перезагрузите компьютер.
Если вам второй способ был не понятен, предлагаю посмотреть вот это видео:
webhalpme.ru